Discover our herbs, tinctures, capsules en glycerins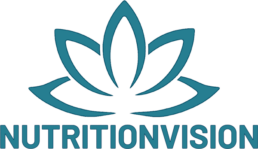 Latest news for our customers
Due to the high demand for Dr. Morse's products, please allow 3 to 4 days for your order to be shipped.
Our apologies for any inconvenience.
Due to new BREXIT regulations, the UK now makes it the responsibility of traders outside the UK to collect VAT on any sale under £135 (currently around €157) and pay it quarterly to HMRC (HM Revenue and Customs). Failure to do so may result in delivery delays, return shipments to the seller, fines and penalties. This new rule is problematic for traders outside the UK, as the regulation requires those traders to collect and remit VAT. This would involve assisting and guiding accountants, web developers and reworking our internal systems, etc. This is a similar case for Norway.
In order to continue supplying goods to our UK and Norwegian customers, we have decided to implement a minimum order of £135 (or €170 EURO to be safe) for all UK sales, and €300 for Norway. These sales are of course TAX FREE. This shifts the responsibility for the settlement of VAT to the buyer. Orders over €170 and €300 respectively will pass through customs as usual and will be subject to VAT which must be paid before delivery. Orders under €170 and €300 respectively will unfortunately be canceled and refunded.
We apologize for any inconvenience this may cause, but we believe it is necessary to avoid any long-term consequences. Any of our UK and Norwegian customers with questions or needing assistance with orders can contact us via info@nutrtitionvision.nl.
UPDATE: *Unfortunately we have had to stop shipments to our customers in the UK*
Due to the new EU tax legislation that will come into effect from 1 July 2021, the prices stated in the webshop are exclusive of VAT. During the checkout, the VAT is automatically added.
Dr. Morse, for anyone who wants to have a healthy and vital body
A PIONEER IN NATURAL HEALTH
Our health is a direct result of what we drink, eat, breathe in and what we put on our skin. By detoxifying your body you can regain the vitality and balance of your body.
Dr. Morse philosophy